Home Farm Operations Aide
Location: Woodland, California, USA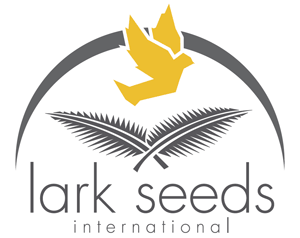 About Lark Seeds International
Lark Seeds International has been actively involved in the seed industry since 1997 working with its customers to provide the best solutions to its existing and future seed needs. Lark Seeds International specializes in breeding, marketing and distributing a great variety of premium vegetable seeds. Our network of breeding facilities and trial stations span across the United States, Europe, Middle East, North Africa and South America where research and final evaluations of our products are conducted. Our product line offers a wide variety of premium vegetable seeds that deliver a higher yield of excellent fruit quality with multi-disease resistance/tolerances. Lark Seeds International is dedicated to cutting edge research and development of premium hybrids. Home Farm Operations Aide Full Time, hourly position. The Operations Aide will be responsible for supporting the Home Farm operations team in all aspects of crop development and for providing support where needed to multiple breeding programs.
Duties may include:
Oversee and participate in hand pollination in the greenhouse and field.

Sowing, transplanting, harvesting, deseeding and seed washing.

Overseeing seed treatment.

Seed work – including seed packaging and prepping seed for shipment.

Lead the work of seasonal and temporary workers.

Assist in crop scouting.

Application of pesticides and fertilizers as needed.

Crop watering and routine crop inspections.

Farm equipment operation.

Perform other duties as assigned.
Profile:
High School Diploma or GED preferred but on the job experience can substitute.

Experience working in agriculture required.

Willingness to work within all aspects of home farm operations.

Experience working with vegetables desired.

Experience working on a research station in both greenhouses and open field desired.

Experience operating farm equipment desired.

Pesticide applicators certificate desired or the ability to obtain one within 3 months.
Skills:
Ability to communicate in English and Spanish desired

Ability to work both independently and within a team

Time management skills to handle multiple priorities and meet deadlines.

Excellent communicator with the ability to interact with and lead a diverse workforce.

Will work during both busy and slow periods and will be required to work a varying work schedule including overtime, some weekends and holidays as needed.

Will work in varying climate conditions and outdoors in the summer
Application - Apply to jobs@larkseeds.com
"Lark Seeds is an equal opportunity employer"
More positions from: Lark Seeds International
Posted from January 13, 2020 until July 13, 2020
SeedQuest reference number: 113166