Climate Adaptation Expert
Location: Cotonou, Benin Republic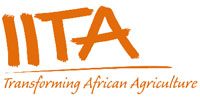 Ref. No: DDG-R4D/CAE/05/23
Background: The International Institute of Tropical Agriculture (IITA) invites applications for the internationally recruited position of Climate Adaptation Expert.

The International Institute of Tropical Agriculture (IITA) is a not-for-profit institution that generates agricultural innovations to improve livelihoods, enhance food and nutrition security, increase employment, preserve natural resource integrity, and enhance system resilience to biotic and abiotic threats and climate change to enable agriculture transformation in sub-Saharan Africa. IITA is a member of CGIAR, a global agriculture research partnership for food, nutrition, and income-secure future for all.

The role is responsible for leading IITA efforts in the area of resilience and climate adaptation research and development activities. It will lead also and coordinate efforts to mobilize resources for that research and development thrust on resilience and climate adaptation in Africa. It is responsible for supporting and contributing to the overall resilience and climate change adaptation strategic, operational, and implementation plans. It supports the conceptualization, design, provision of technical advice related to resilience and climate change adaptation. Organizing and supporting capacity development activities on resilience and climate change adaptation.

The position will contribute to the integration of climate change research and impact across all programs of IITA and will be a focal point for such activities with One CGIAR.

Major Duties & Responsibilities
Lead the development and implementation of climate change adaptation and resilience strategy for IITA.
Lead the development of operational and implementation plans.
Lead the resource mobilization efforts to fund resilience and climate adaptation research and development programs.
Ensure that IITA is a major player in the global research and development debate about climate change.
Lead the development of high-quality scientific papers in the area of climate adaptation.
Initiate and support the efficient partnership to support IITA research and development programs.
Monitor and support research and development projects in the resilience and climate adaptation program.
Perform any other job-related tasks as may be assigned by the supervisor.
Educational Qualifications
The candidate should have a Ph.D. degree in climate adaptation or any of the agricultural sciences (Breeding, agronomy agricultural economics, plant protection, etc) from a reputable university.
Core Competencies
At least 15 years of occupational experience in the area of resilience and climate adaptation that combines strategic and managerial leadership in coordination, strategic planning, and operations in a large international and/or corporate organization.
Demonstrated knowledge and work experience in coordination and partnership building, leading, and supporting mainstreaming development efforts in organizations.
Proven capability, capacity, and experience in resilience and climate change adaptation.
Proven publication record in top scientific journals.
Proven resource mobilization skills.
Work experience within multicultural teams and international organizations or companies and highly knowledgeable of Africa's social, agricultural, and rural development and economic development issues, questions, and challenges.
Very strong editorial and communication skills; fluency in English or French with a working knowledge of the other.
Duty Station: Cotonou, Benin Republic

General information: The contract will be for an initial period of three years. IITA offers an internationally competitive remuneration package paid in U.S. Dollars.

Applications: Applications must include a cover letter which should address how the candidate's background/experience relates to the specific duties of the position applied for, curriculum vitae, and names and addresses of three professional referees (which must include either the Head of the applicant's current or previous organization or applicant's direct Supervisor/Superior at his/her present or former place of work). The application should be addressed to the Head of People and Culture.
Please complete our online application form using this link: http://www.iita.org/careers

Closing Date: 21st June 2023.

IITA is an equal-opportunity employer and is committed to building a diverse workforce, particularly welcoming applications from women.

While all applications will be acknowledged, please note that only shortlisted candidates will be contacted.
More positions from: IITA (International Institute of Tropical Agriculture)
Posted from May 24, 2023 until June 21, 2023
SeedQuest reference number: 146584